Production Print Services
Utilising our experience in the world of print has enabled us to provide clients with a dedicated digital production print solution, whether you require the right technology to maximise the output of your print room or looking to integrate workflows into your in-house reprographics departments, our experts are here to help.
With over 20 years' experience working with production print specialists, commercial printers, graphic design agencies, mail and print rooms, we understand the importance of getting your digital production print solution right. Our aim is to work with you to understand your business needs, and combine the right mix of hardware and software to provide your organisation with an unrivalled production print set up. Our dedicated Production Print service engineers only specialise in the large format arena providing you with the assurance you're in safe hands as we appreciate the importance of uptime in such a time-critical environment.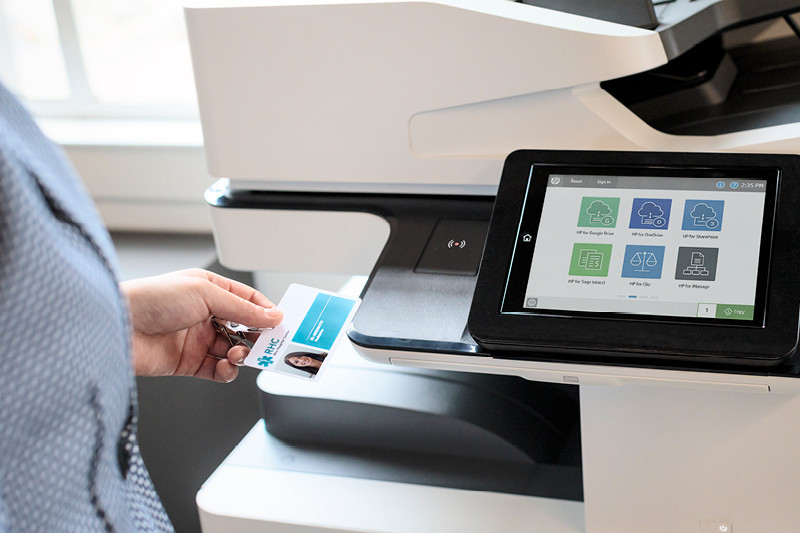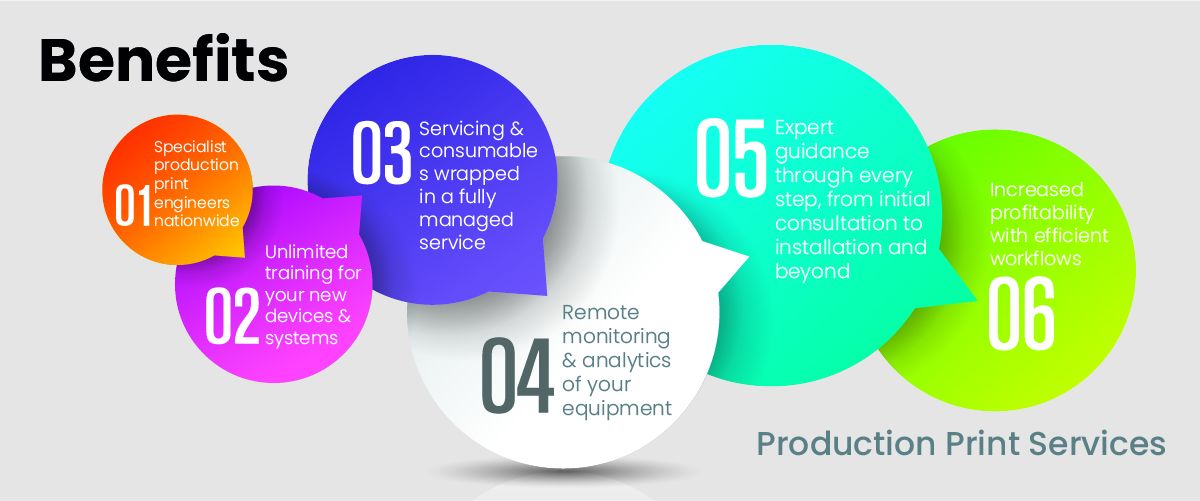 Service Excellence – Faster and cost effective
Our service is something we're proud of and something we shout about. We understand the demanding production print environment, where up time and performance are key, so having a partner you can rely on is of paramount importance, whilst you focus on running your business and meeting your clients' expectations.
The range of support we offer can be from technical remote resolutions to providing full maintenance back-up, or locating ancillary services such as finishing and distribution services, on your behalf. And we also have the ability to provide skilled on-site print personnel to help you maximise your efficiency.
In-house vs Outsource
Whilst many organisation benefit from outsourcing their large format or high volume digital printing, other businesses could generate savings of between 10% and 20% by introducing an on-site production print system. An effective production print solution can help reduce costs by capturing print volumes from over used and inefficient print devices, or acting as a print hub for producing marketing material that would ordinarily be outsourced.
We specialise in digital and production print systems and work with organisations of all shapes and sizes in many different sectors, delivering outstanding quality of service to all our clients. We have Production print specialists nationwide with the expertise and experience to deliver a superior level of service, ensuring you get the most from your Production Print systems. We ensure your organisation prints only the highest quality in the most productive and efficient way.