Print Management – total control at your fingertips from concept to delivery
Print Management consists of several different aspects of printing, including output management and network printer management. Our Print Management solutions are tailored to help you take control of your various output management options, however big or small. Allowing you to manage and track the cost and volume of what your organisation prints, copies and scans.
Granular reporting tracks all print volumes and associated costs across the entire organisation, providing an overview on costs and activity, on a per user device or department basis. Reports can easily be retrieved to make fact-based decisions to optimise your print environment effectively.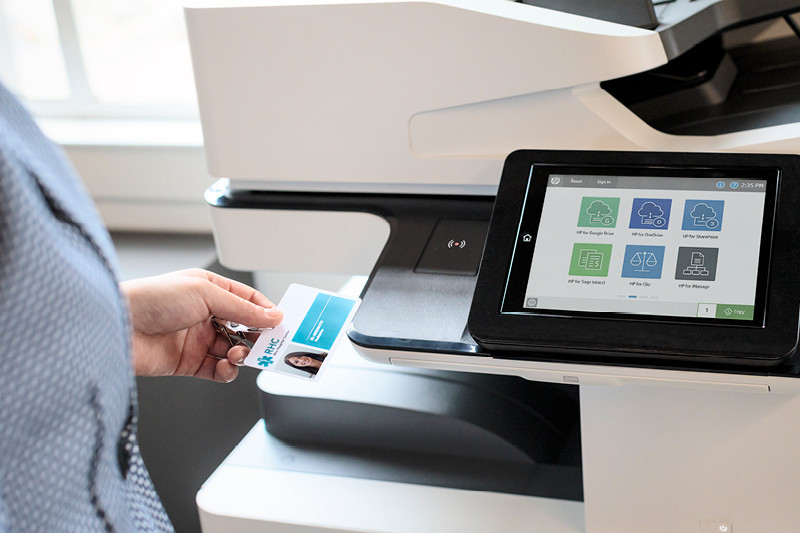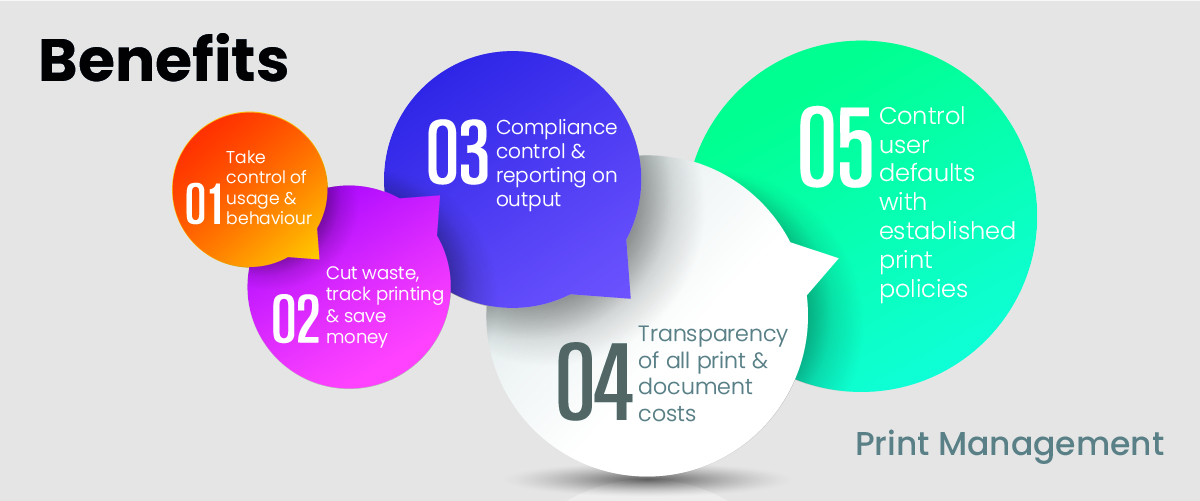 Secure Printing – Helping you work Smarter
Organisations can adopt a follow me print environment, which allows network administrators to monitor and manage printers and MFDs remotely, resulting in print jobs being held securely until they have been released by an authenticated user. Network administrators can release print jobs via a 'password' or 'pin', or by the use of an ID card. Print Management allows full autonomy on your print output. Our latest solutions include 'contactless printing' to remove any unnecessary contact with your devices.
Print Management Solutions
Our guest print solution allows organisations to control who can print, rather than adopting an open to all approach. This can be tailored to meet the requirements of your business, allowing for a controlled and secure service for guests and staff bringing in their own device. Flexibly, catering for guests that may not be connected to the organisational network, but can still securely print through the Print Management environment. Print Management can also form the foundations for integrated scan workflows solutions, which gives your organisation the ability to control the intelligent routing of documents. Print Management Solutions that track user activity and output devices can help you manage costs, keep critical information secure and prevent unauthorised use of printers and MFPs.